Our price: $ 189.00

Free Shipping to Continental U.S.
In Stock
Our price: $ 189.00
(Free U.S. Shipping)
In Stock
Details
Delivery
More Infos
Reviews
Diameter:
6 inch (14 cm)
Overall height:
7 inch (17 cm)
Weight:
0.39 kg (0.9 lb)
Materials:
brass
Nocturnal
.
Reproduction of a nocturnal realized by Girlolano della Volpaia in 1568.
An original specimen of this Nocturnal is carefully guarded in the Museo Galileo in Florence.
Function
.
A nocturnal is an instrument used to determine the time during the night, based on the position of a certain star in the night sky.
A nocturnal is typically a navigational instrument.
Knowing the time is important in piloting for calculating tides and some nocturnals incorporate tide charts for important ports.
History
.
The first known description of the instrument was done by Ramon Llull by the end of the thirteenth century.
It was an important navigational instrument until about 1800, when it was replaced by more specialized and accurate instruments.
Description
.
A nocturnal has an outer disc marked with the months of the year, and an inner disc marked with hours (half hours) as well as locations for one or more reference stars.
It also has a pointer rotating on the same axis as the discs. The axis has a hole in his center, so a star can be sighted through it.
Since the instrument is used at night, markings are exaggerated or raised.
The inner disc has a diagram of the necessary constellations and stars, to aid in locating them.
Attention to detail, historical interest, beauty of forms characterize this very fine Nocturnal, shipped complete with a hardwood display stand and a user guide
(




)
.
Delivery date of the Nocturnal *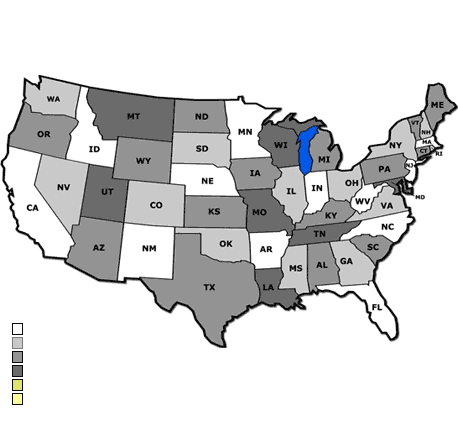 * indicative date for an order validated today.
Guarantees for the Nocturnal

Satisfaction Guarantee

Direct Guarantee: 1 year


Customer reviews of the H24
(ordered by decreasing date)

Average of
5,0
based on 1 reviews.

5,0 on 5
(1 reviews)
0 last reviews

NO review is available in english.


We also recommend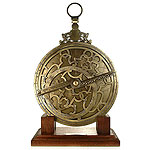 Ancient Astrolabe
Diameter: 8 inch
Our Price: $ 228.00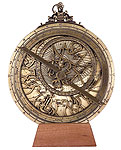 Modern Astrolabe (Large)
Diameter: 8 inch
Our Price: $ 398.00
---