Our price: $ 109.00

Free Shipping to Continental U.S.
In Stock
Our price: $ 109.00
(Free U.S. Shipping)
In Stock

Details
Delivery
More Infos
Reviews
Diameter:
4 inch (10 cm)
Overall height:
5 inch (13 cm)
Weight:
0.17 kg (0.4 lb)
Materials:
lacquered metal
Ring Dial
(two-ring universal equinoctial ring dial).
Reproduction of a two-ring universal equinoctial ring dial from the 18th century.
Function
.
This ring dial is a type of sundial that allows you to tell the time wherever you are, so long as the sun is shining.
Unlike a normal sundial that needs to be aligned and requires you to know the exact direction of north, the ring dial does not need this information.
But you need to know your latitude; it can work in any latitude from 20 degrees to 75 degrees, in either hemisphere.
History
.
Originally developed in the early 17th century by the English mathematician William Oughtred, it was a development of an earlier instrument, the astronomer's ring, which was used for measuring the altitude of stars and also terrestrial objects.
It was a cutting edge scientific instrument until about 1800, when it was replaced by more specialized and accurate instruments.
Description
.
You first need to adjust the latitude on the outer ring.
Secondly you need to set the date using the sliding section in the middle.
Then you rotate the inner ring until it won't turn any more.
Suspend the ring dial by the cord, such that the sun shines through the pinhole in the middle, and hits the centre of the inner ring.
From here you can read off the time. When you have finished, you can fold the ring dial flat again.
Attention to detail, historical interest, beauty of forms characterize this very fine ring dial, shipped complete with a hardwood display stand and a user guide
(





)
.
Delivery date of the Ring Dial *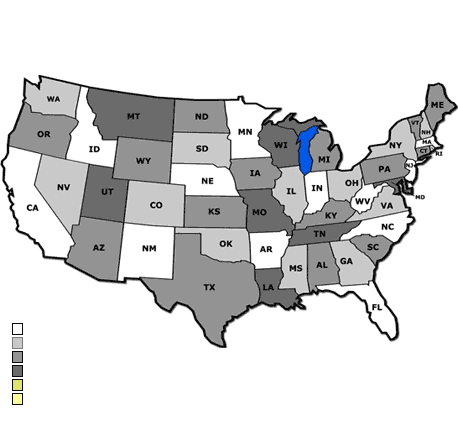 * indicative date for an order validated today.
Guarantees for the Ring Dial

Satisfaction Guarantee

Direct Guarantee: 1 year


Customer reviews of the H21
(ordered by decreasing date)

Average of
4,5
based on 8 reviews.

4,5 on 5
(8 reviews)
1 last reviews

OK by R. from 61122 Pesaro
We also recommend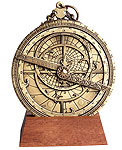 Modern Astrolabe (Medium size)
Diameter: 4 inch
Our Price: $ 129.00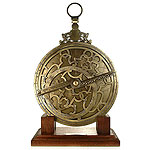 Ancient Astrolabe
Diameter: 8 inch
Our Price: $ 228.00
---