- Free shipping over $59
- BEST PRICE guarantee !
- Satisfaction guarantee
Secure Payment
How to pay your order.
You have got one possibility for paying your order:
The payment has to be made in advance.
Please note that your order will only be treated after receipt of payment.
Payment by Credit Card
Your credit card payment is made directly online after having placed your order. You will be forwarded automatically to the server of our bank and enter there the necessary data for the payment.
Please note:
We do not have any access to the personal data you enter on the webpage of the bank.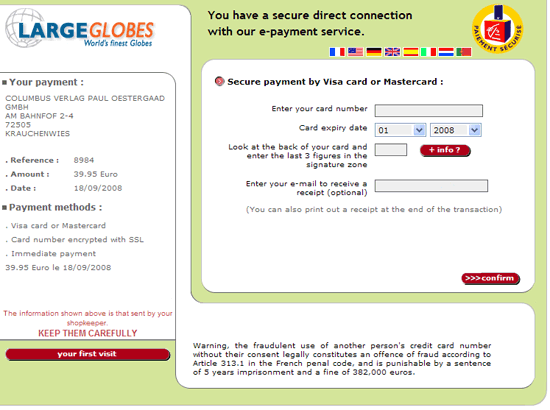 Shipping costs
Shipping costs are FREE for all orders over $59
for following countries:
Continental United States
For all other worldwide countries, shipping costs are calculated and displayed during the checkout pages (in checkout 2).
We do our very best to propose you very attractive worldwide shipping costs.