Our price: $ 129.00

Free Shipping to Continental U.S.
In Stock
Our price: $ 129.00
(Free U.S. Shipping)
In Stock
Details
Delivery
More Infos
Reviews
Diameter:
5 inch (12 cm)
Overall height:
7 inch (17 cm)
Weight:
0.54 kg (1.2 lb)
Materials:
lacquered metal
Oriental Astrolabe
.
Reproduction of an astrolabe realized by Diya'al Din Muhammad in 1647.
An original specimen of this astrolabe is carefully guarded in the Adler Planetarium and Astronomy Museum in Chicago.
Almost all the inscriptions on this astrolabe are in arabic language (translations available in the user guide).
Function
.
An astrolabe is a very ancient astronomical computer for solving problems relating to time (what time is it ?) and the position of the Sun and stars in the sky.
Astrolabes are used to show how the sky looks at a specific place at a given time.
This is done by drawing the sky on the face of the astrolabe
To use an astrolabe, you adjust the moveable components to a specific date and time. Once set, much of the sky, both visible and invisible, is represented on the face of the instrument.
Typical uses of the astrolabe include finding the time during the day or night, finding the time of a celestial event such as sunrise or sunset and as a handy reference of celestial positions.
The typical astrolabe was not a navigational instrument although an instrument called the mariner's astrolabe was widely used in the Renaissance.
History
.
The history of the astrolabe begins more than two thousand years ago.
The principles of the astrolabe projection (stereographic projection) were known before 150 B.C., and true astrolabes were made before A.D. 400.
The astrolabe was highly developed in the Islamic world by 800 and was introduced to Europe from Islamic Spain (al-Andalus) in the early 12th century.
It was the most popular astronomical instrument until about 1650, when it was replaced by more specialized and accurate instruments.
Accuracy
.
The sky map of this astrolabe is the one of the 21th century.
This astrolabe is
fully functional
.
It's accuracy is:

for the latitudes 20° to 25° (Miami),

for the North latitudes out of this interval.
Attention to detail, historical interest, beauty of forms characterize this very fine Astrolabe, shipped complete with a hardwood display stand and a user guide with ad hoc exercises
(




)
.
Delivery date of the Oriental Astrolabe *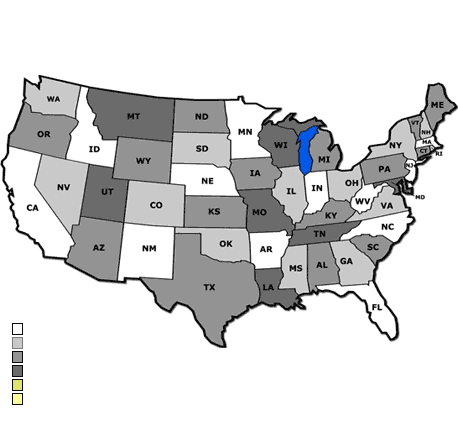 * indicative date for an order validated today.
Guarantees for the Oriental Astrolabe

Satisfaction Guarantee

Direct Guarantee: 1 year


Complete TED video (9 minutes)
Introduction, description: different components, stereographic projection, main function: how to get time in 5 steps, other functions, history, conclusion.

View video


Video showing the different parts of an astrolabe (2 minutes)
Mater, Alidade, Plate, Altitude, Azimuth, Horizon, Zenith, Tropic and Equator, Rete, Ecliptic, Fixed Stars.

View video


Customer reviews of the H36
(ordered by decreasing date)

Average of
4,6
based on 15 reviews.

4,6 on 5
(15 reviews)
3 last reviews

Slightly disappointed because the writing on the zodiac circle was in Latin script not Arabic. Not sure if that is correct. Otherwise I was very pleased particularly with the back plate which was all in Arabic by Michael F. from SW1H 0QY London

Lovely item by Lucia G. from OX26HS Oxford

Very recommended. Will come again to buy some items. by Nor azam M. from 08000 Sungai petani, kedah
We also recommend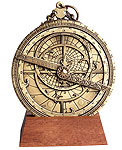 Modern Astrolabe (Medium size)
Diameter: 4 inch
Our Price: $ 129.00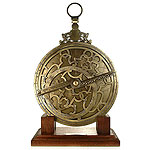 Ancient Astrolabe
Diameter: 8 inch
Our Price: $ 228.00
---